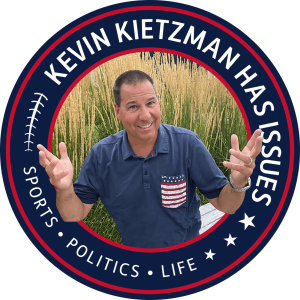 Tuesday May 09, 2023
A Run for the Border, Biden Trouble Everywhere, New KCI has Flaws, Chiefs OL Set, Royals Bats Surge, Tiger Drama in Court, Friend gets Ace
   There's a run for the border in Mexico as it's believed up to one million people could be close to America, ready to come in when Title 42 ends Thursday.  It's just one of Joe Biden's myriad problems including astounding polling that show he has no chance of winning re-election. 
   After our first experience at the new KCI, I'll share a couple real flaws that I hadn't heard anyone else talk about until now.  Overall, a massive improvement.  But it feels like they tried too hard and forgot some important stuff.
   Andy Reid has given details about his retooled offensive line.  The Royals have the best offense in baseball this May, Tiger Woods' lawyers get their say in court this week against his former girlfriend trying to score big and a friend of mine you may know hits a hole in one.