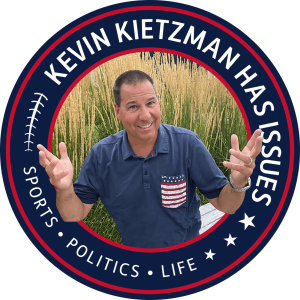 Wednesday Nov 16, 2022
3 Big Things: Trump is In, KU Self-Like w/out Coach, Royals Want $2 Billion Stadium
   We pride ourselves in featuring a large number of issues on the podcast but this time we focus on Three Big Things.  
   Trump is running after a low key, presidential speech.  KU looks like KU without head coach Bill Self.  And Royals owner John Sherman wants at least $2 billion for a new ballpark.
   We also manage to sneak in just a couple words on Mizzou busting out 105 points and K-State settling on Will Howard as their starting quarterback.