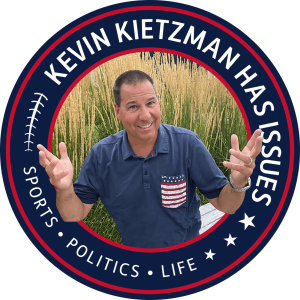 Friday Feb 24, 2023
2023 Royals Preview, MLB Rules Changes Excite, AI Proven Wrong, WH Press Office Worst Day Ever, Home Values Plummet
   The Royals and Rangers play their first game of spring training and it's their first time with all the new rules.  No shifts, pitch clocks and bigger bases are just the start as baseball is working hard to make the game more exciting to watch.  We'll go over that... and talk about what the Royals lineup may look like in 2023.
   There's a white hot new search tool out there called ChatGPT and some think it may take down Google.  It's artificial intelligence and it's personal.  It answers anything you want to know, supposedly with facts and no politics.  It didn't take long for the founder of Junk Science to beat this machine.  You have to hear this story.
   The White House Press Secretary's office had it's worst day yet (and that's almost impossible) by retweeting a video clip by a user with a fake name insulting the president.  You absolutely will not believe this is true.  And nobody has been fired.
   We have an update on all the wheel chairs at airports, home values had their worst 6 months since Obama and Elon Musk teases a new "Fauci Files" drop on the ill ways of our Covid response.