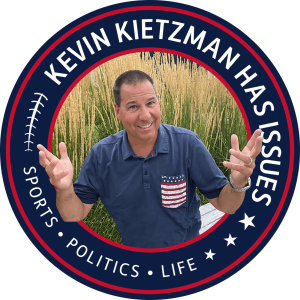 Wednesday Aug 30, 2023
Our Frustration Pales to Gold Star Fams, Swing States Turn Red, Chiefs Keep 7 WR's, CFB Ready to Rock, Heroes Among Us Benefits Vets
   You and I have real frustrations with the direction of America and the political change that threatens the Constitution.  But after watching Gold Star families talk about the botched withdrawal from Afghanistan, it's obvious our frustrations pale in comparison.  Wait until you hear one father from Missouri on Capitol Hill yesterday. 
   A group that studies elections says two former swing states are out of play in 2024 and are now both solidly red and it won't change.
   The Chiefs keep seven wide receiver for two very good reasons.  I'll let you know why I think they did something they haven't done before.
   Mizzou starts first Thursday night as college football is ready to rock.
   And www.heroesamonguskc.org does wonderful work with veterans and their families in the midwest and they could use a little of your help either playing in their charity golf tourney on 9/11 or making a donation at their site.  Daryl Miser spends a few minutes discussing what they do and you'll find it heartwarming.