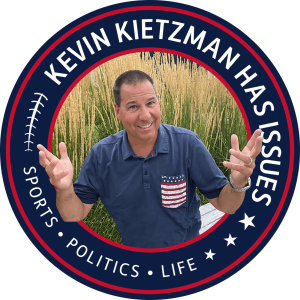 Monday Jan 16, 2023
MLK Didn't Trust Dems, Biden Follies Continue, Chiefs Host Jags, NFL Playoffs Deliver
   It's MLK day and a good time to visit history with facts including Dr. King's meetings with Republicans in the 1950's to work to overcome Democrats that were fighting against civil rights.  
   More documents have been found at Joe Biden's home in Delaware as he just gets deeper and deeper into a scandal that at best shows just how sloppy and incompetent he is.  Why are we trusting his people to do the right thing here?
   The Chiefs are set to host Jacksonville Saturday afternoon.... you couldn't ask for much more than this matchup in the post season.
   And it was a wild weekend of football where the NFL just delivered like we knew it would.