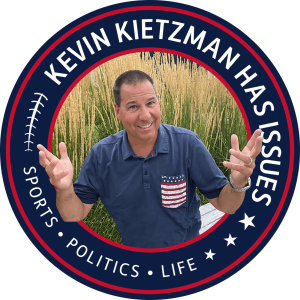 Monday Nov 06, 2023
Football Feast w/ Stan: Chiefs D Squishes Fish, Ravens New Threat, Klieman Decision Debated, KU Rolls, Mizzou Needs Big Finish
   It's the Football Feast as the Chiefs head into a bye week with a 7-2 record atop the AFC as KC rolls to a 21-0 halftime lead against the Dolphins in Germany then rode an insanely great defensive performance to victory.  Stan helps us set the table for the second half of the season.
   KSU coach Chris Klieman went for fourth and goal from the 4 yard line to try to beat Texas in OT and there's a lot more to this decision than the fourth and 4.
   KU does it on both sides of the ball dominating most of the night in Ames to beat Iowa State.  The Clones never got the ball with a chance to tie.
   Mizzou, for the second year in a row, had a second half lead against the best program in America.  We discuss putting this loss to Georgia in the rear view mirror and playing for a sensational season.
  Also, Sporting KC advances to the Western Conference semi finals after beating St. Louis 2-1 in a wild setting at Sporting Park.