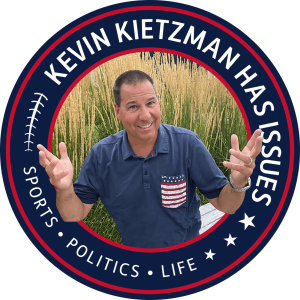 Tuesday Aug 29, 2023
Chiefs Roster Takes Shape, Don't Mess with Mahomes' Parking Spot, Teachers Walking Away, Tucker Happy to be Fired, Biden Word Association Shocker
   The Chiefs are wheeling and dealing right to the deadline for roster cuts, including trading away a great looking young wide receiver.
   Isiah Pacheco has named himself as a top 5 runningback of all time but gave a great reason why.  Then he told a podcaster that the one thing you don't want to do at Arrowhead is park in Patrick Mahomes favorite spot.
   A shocking number of unfilled teacher and staff jobs are open all over the country.  We have some local numbers for you and discuss where this is all heading.
   Tucker Carlson says he's loved getting fired by Fox News and his wife is really, really happy.  
   And a new poll ask voters to pick one word that comes to mind when you hear the name Joe Biden.  This is wild.