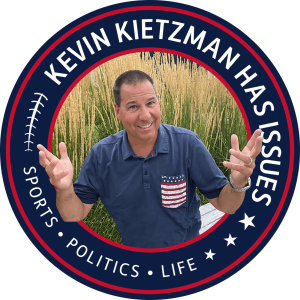 Friday Sep 08, 2023
Chiefs DROP Opener, Toney is Awful, Run Game Exposed, Black Anthem Roils Many, KU v Illinois, Jimmy Fallon Under Fire, Senate Shakeup
   The Chiefs DROP their first game of the year... literally.  The Chiefs wide receiver play was downright comical with all the drops, the run game is non existent and Kadarius Toney had the worst game I can ever remember.  And Patrick Mahomes still almost won the game.  The defense performed all night, a great sign for sure.  But this receiving corps is a hot mess.
   Before the game, the "black national anthem" was performed and it roiled many fans all over the country.  I don't think it's singing the song every now and then that bothers people, I think it's something else.
   KU hosts Illinois Friday night in a battle of opposites.  Tonight Show host Jimmy Fallon is apologizing for being "toxic" in the work place and Republicans need to replace Mitch McConnell.