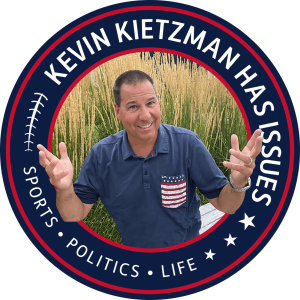 Wednesday Nov 01, 2023
Calling for Wrong Cease Fire, Hawley Unloads on Mayorkas, Voter Turnout Strong, Tyreek Sad for Tyreek, Drinkwitz Odd Statement, B12 Title Week
   With the whole world focusing on Israel's response to Hamas terror attacks it occurs to this podcast host people are calling for the wrong cease fire.  It shouldn't be in Gaza... it should be in Ukraine where a top advisor to Zelensky says it's all but over and Zelensky and Biden won't admit it.
   Missouri Senator Josh Hawley sure would make a great Senate Majority leader after next year's elections and we've got an audio clip of him lighting up Alejandro Mayorkas to prove it.
   Early voting turnout in elections most of us have never voted in is very strong.  Who does that favor?
   Tyreek Hill says he wishes this week's game against the Chiefs was at Arrowhead instead of Germany.  Because of course he does.  It would be bad for the Dolphins, but Tyreek would be the whole story, just how he likes it.
  Eli Drinkwitz busted out another one of his cringeworthy statements this week in advance of the biggest game he's ever coached in his life.  And in the Big 12, it's elimination week.  KSU at Texas, KU at ISU and OU at OSU will pretty much set up the chase for the title.